Pressure Washing and Soft Washes
For Various Types of Walls and Steps
Get a Free Estimate
Cleaning of Exterior
Walls and Steps
Professional Cleaning of Walls
You can have us clean any type of exterior wall, everything from dividing and boundary walls to ornamental and retaining walls, and of course the exterior walls of buildings.
When painted exterior walls start to look dull having them professionally cleaned can be all it takes to get them looking good again, saving the expense of a paint job.
There are other benefits to having your walls cleaned other than their appearance being improved. As with other exterior surfaces such as Paving and Driveways, algae, grass and moss removal can prevent or reduce erosion in a wall over time.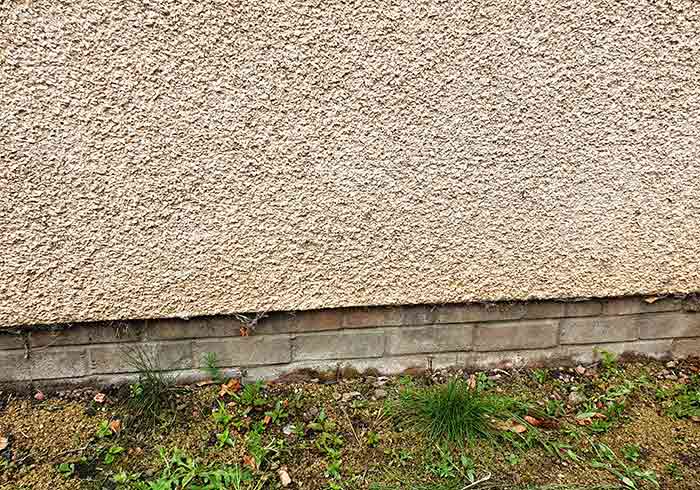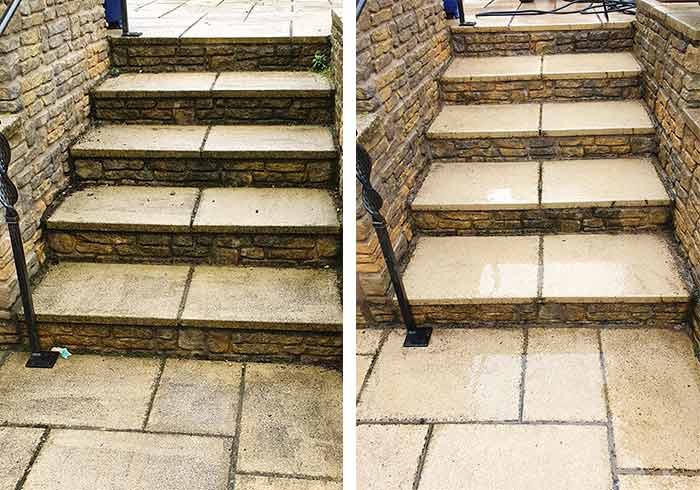 Exterior Steps Wash
You can have your exterior steps washed as part of our Decking, Paths and Patio Cleaning or as a stand alone job.
We're available for regular contracted work as well as one off deep cleans and can clean steps constructed from brick, stone and concrete as well as timber, steel, cast iron and other materials
Cleaning steps regularly prevents a build up mud, grime and growths such as mosses.
Steps can become very dangerous when slippery and should always be kept free from any substances that may cause this.
All Types of
Walls and Steps
We've listed just some of the most common examples for the types of walls and steps you can have AquaForce Pressure Washing clean. If you don't see yours listed we would still like to hear from you.
Walls
Brick and Stone
Cement and Concrete
Sandstone Masonry
Dry Stone Walls
Steps
Brick and Stone
Cement and Concrete
Iron and Steel
Timber
More of Our Work
A High Quality Service Assured
At AquaForce Pressure Washing we always aim to achieve 100% customer satisfaction!
We fully understand the importance of not only offering a high quality service in the actual work done, but also in the customer service given. You will find us to be not only great and getting all your external surfaces cleaned to a high standard but also reliable, punctual and fast working.
We communicate well with all of our customers, whether domestic or commercial, explaining the work to be done, the process and cleaning solutions used and what results to expect for any given job.
We're highly skilled and experienced in all that we do, we're also fully insured.
Competitive Rates
Being a home based family run business, offering a mobile service where we visit our customers, we don't have the overheads that come with having shop or office premises. 
Using several suppliers to our industry, we are able to source the best prices for the professional equipment and various cleaning materials used helping us drive our costs down further.
These things combined allow us to be very competitive in our rates, offering you great value for the high level cleaning services undertaken.
Free Estimates
We offer free estimates for all that we do, this can often be done over the phone or by simply messaging us through the form below.
If required, we can also visit the property to inspect the areas to be cleaned, enabling us to give a more accurate estimate for larger jobs.
Get Yours Today!