Drives, Patios, Decking, Roofing, Gutters and Walls
We Clean Them All!
Get a Free Estimate
About Us
Based in East Lothian, AquaForce Pressure Washing are a local company offering cleaning services for all kinds of exterior surfaces, for your home or business premises.
Whether you're looking for driveway cleaning to add kerb appeal or patio pressure washing we have the cleaning solutions for you.
We also offer roof and gutter cleaning and can clean walls and steps of any type.
Our Services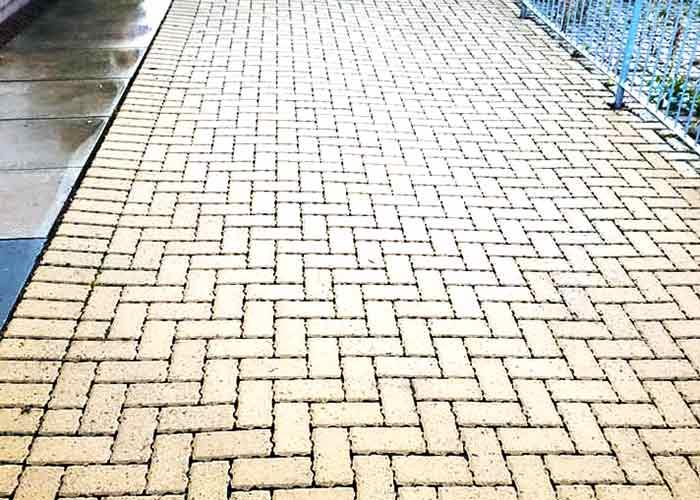 Paving and Driveways
Improve your properties kerb appeal, have us pressure wash your your paving or driveway
Decking and Patios
Get your decking, paths and patios all looking like new, we can clean your steps too!
Roofs and Gutters
You can have us do small gutter cleaning jobs and larger, more extensive, full roof cleans
Walls and Steps
Exterior walls and steps pressure washed, more delicate cleaning solutions also available
A High Quality Service Assured
At AquaForce Pressure Washing we always aim to achieve 100% customer satisfaction!
We fully understand the importance of not only offering a high quality service in the actual work done, but also in the customer service given. You will find us to be reliable, punctual and fast working, we'll also explain the work to be done and give you advice on maintaining it after we are gone.
We communicate well with all of our customers, whether domestic or commercial, explaining the work to be done, the process and cleaning solutions used and what results to expect for any given job.
We're highly skilled and experienced in all that we do, we're also fully insured.
Competitive Rates
Being a home based family run business, offering a mobile service where we visit our customers, we don't have the overheads that come with having shop or office premises. 
Using several suppliers to our industry, we are able to source the best prices for the professional equipment and various cleaning materials used helping us drive our costs down further.
These things combined allow us to be very competitive in our rates, offering you great value for the high level cleaning services offered.
Free Estimates
We offer free estimates for all that we do, this can often be done over the phone or by simply messaging us through the form below.
If required, we can also visit the property to inspect the areas to be cleaned, enabling us to give a more accurate estimate for larger jobs.
Get Yours Today!