We Clean All Types of Paving and Driveways
Block Paving, Tarmac, Concrete Imprint and More!
Get a Free Estimate
Pressure Washing for
Paving, Concrete and Driveways
The Benefits of Pressure Washing
Having your driveway pressure washed or paving cleaned is not just about keeping them looking good for 'kerb appeal'. Pressure washing (and soft washes) can also increase the lifespan of paving, concrete areas and driveways.
Over time, a build up of algae, moss or acidic grime can cause damage to exterior hard surfaces, regular cleaning can prevent this. We're also available for Path and Patio Cleaning.
Driveway cleaning or block paving cleaning can also make surfaces more safe with the removal of any loose stones, slippery moss or even tuffets of grass large enough to trip over.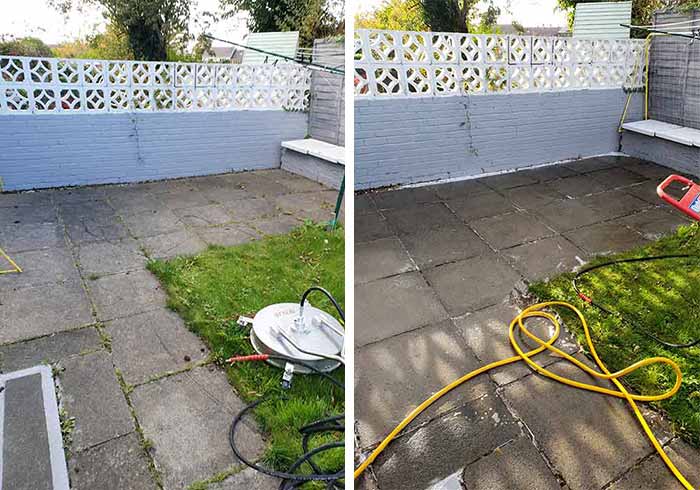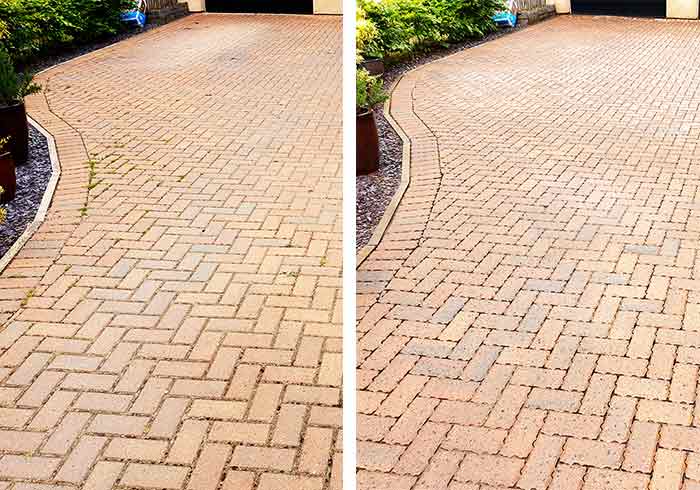 Bespoke Cleaning Solutions
It doesn't matter what type of paving or driveway you have, all can be cleaned professionally by either pressure washing or a soft wash, we have the bespoke cleaning solution you need.
We have experience in cleaning all types of paving and driveways and offer Exterior Wall and Step Cleaning too. They can be manufactured from brick or concrete or made from natural materials such as stone, granite and marble, we've worked with them all.
Having your paving and driveways maintained every 6 months to a year can prevent or reduce pitting (small holes) and cracking for decades.
All Types of
Paving and Driveways
We've listed just some of the most common examples for the types of paving and driveways you can have AquaForce Pressure Washing clean. If you don't see yours listed we would still like to hear from you.
Paving
Marble
Limestone
Sandstone
Slate
Granite
Compressed Cement
Engineered Stone
Driveways
Tarmac
Ashphalt
Monoblock
Gravel
Resin
Concrete Imprint
Cobblestone
More of Our Work
A High Quality Service Assured
At AquaForce Pressure Washing we always aim to achieve 100% customer satisfaction!
We fully understand the importance of not only offering a high quality service in the actual work done, but also in the customer service given. You will find us to be not only great and getting all your external surfaces cleaned to a high standard but also reliable, punctual and fast working.
We communicate well with all of our customers, whether domestic or commercial, explaining the work to be done, the process and cleaning solutions used and what results to expect for any given job.
We're highly skilled and experienced in all that we do, we're also fully insured.
Competitive Rates
Being a home based family run business, offering a mobile service where we visit our customers, we don't have the overheads that come with having shop or office premises. 
Using several suppliers to our industry, we are able to source the best prices for the professional equipment and various cleaning materials used helping us drive our costs down further.
These things combined allow us to be very competitive in our rates, offering you great value for the high level cleaning services undertaken.
Free Estimates
We offer free estimates for all that we do, this can often be done over the phone or by simply messaging us through the form below.
If required, we can also visit the property to inspect the areas to be cleaned, enabling us to give a more accurate estimate for larger jobs.
Get Yours Today!