Bespoke Cleaning Solutions
For Your Decking, Paths and Patios
Get a Free Estimate
Pressure Washing for
Decking, Paths and Patios
Decking and Patio Cleaning
Having decking, patios and paths leading to them pressure washed can breathe new life into those outside areas you enjoy. Whether you're relaxing alone with a book, eating with family or entertaining guests, having the surface areas free from dirt, grime, moss and grass can make it a more pleasant experience.
There's also the benefit of preventing or reducing cracking and small holes (known as pitting) from appearing over time as moss, algae and other substances can slowly erode materials such as brick and stone. Our Paving and Driveway Pressure Washing also prevents this.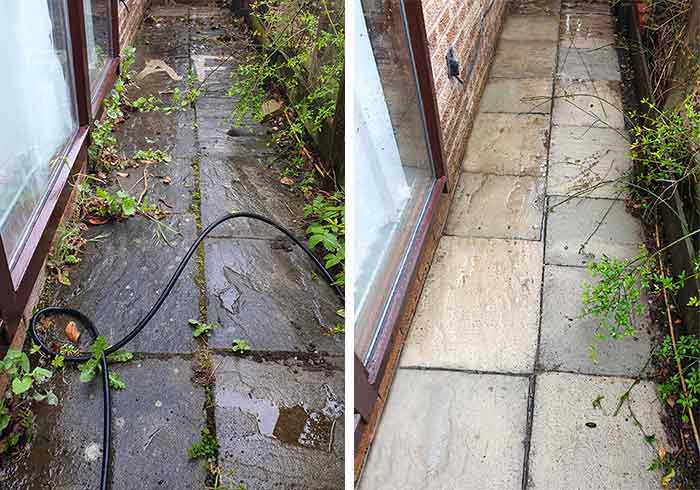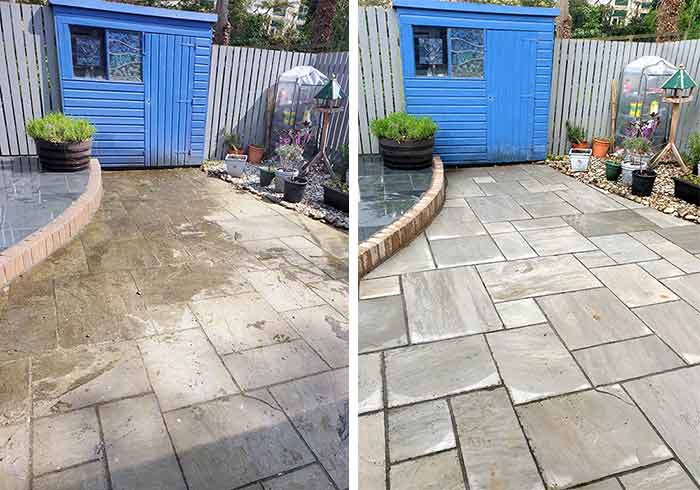 Soft Washes Also Available
Pressure washing may not be suitable for all areas of your garden, rockeries and gravelled areas for example. Where required, we can use alternative cleaning methods, giving what is known as a soft wash.
Regular maintenance helps prevent build ups of dirt, mosses and grass. We recommend having your decking, paths and patios washed a few times a year. You can also have us Clean Walls and Steps.
There are no chemicals used when we are pressure washing and for our soft washes we can use products that are not harmful to the environment.
All Types of
Decking, Paths and Patios
We've listed just some of the most common examples for the types of decking, paths and patios you can have AquaForce Pressure Washing clean. If you don't see yours listed we would still like to hear from you.
Decking
Hardwood
Softwood
Composite
uPVC
Paths / Patios
Concrete
Brick / Stone
Pebbles / Gravel
Rubber Tiles
More of Our Work
A High Quality Service Assured
At AquaForce Pressure Washing we always aim to achieve 100% customer satisfaction!
We fully understand the importance of not only offering a high quality service in the actual work done, but also in the customer service given. You will find us to be not only great and getting all your external surfaces cleaned to a high standard but also reliable, punctual and fast working.
We communicate well with all of our customers, whether domestic or commercial, explaining the work to be done, the process and cleaning solutions used and what results to expect for any given job.
We're highly skilled and experienced in all that we do, we're also fully insured.
Competitive Rates
Being a home based family run business, offering a mobile service where we visit our customers, we don't have the overheads that come with having shop or office premises. 
Using several suppliers to our industry, we are able to source the best prices for the professional equipment and various cleaning materials used helping us drive our costs down further.
These things combined allow us to be very competitive in our rates, offering you great value for the high level cleaning services undertaken.
Free Estimates
We offer free estimates for all that we do, this can often be done over the phone or by simply messaging us through the form below.
If required, we can also visit the property to inspect the areas to be cleaned, enabling us to give a more accurate estimate for larger jobs.
Get Yours Today!